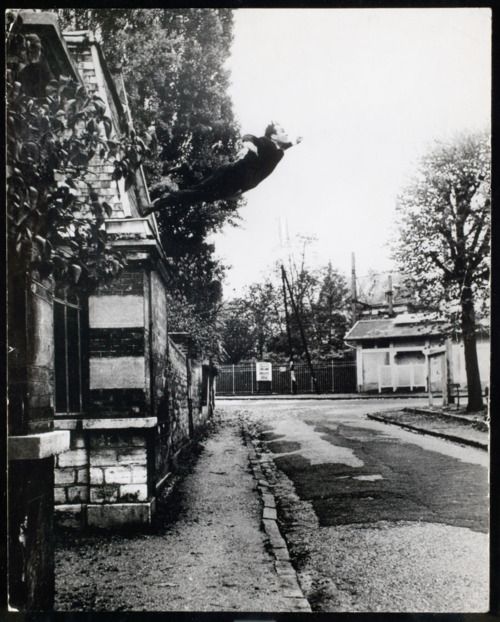 Leap into the Void
, 1960 -
Yves Klein (French, 1928–1962);
Harry Shunk (German, 1924–2006);
Janos Kender (Hungarian, 1937–1983)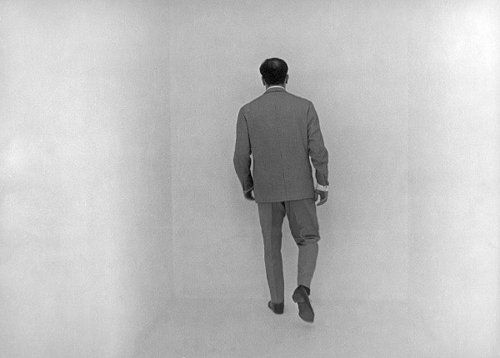 I think about this blog a lot and how I want it to be. I really want it to be a blog of my work and who I am, in a creative sense like a portfolio, but also
a journal with truth in how I am feeling, and giving you (hi reader!) more of a sense of who I am. I've been "blogging" since high school... you know, since livejournal and xanga. Truth, I was in high school when I had these but I said a lot and I didn't hold anything back. I´d like for this blog to have honest words because I want to be human over here, but obviously some restrictions because this is totally public.
So now, onto my rant.
I´ve been noticing, there´s been a new part of my personality that is slowly crawling out and it's really changing the person I thought I was. I can feel a slew of apathy and its towards doing anything that has to do with a group setting or thinking too much about anything if its not about sewing + thinking of everythingthathastodowithit. I've been going to work and coming home every day just to work. I haven't been much for small talk or really enthusiastic about getting together with a social group.
Before I say more, I guess I should explain that I've always been one to do something, go out, get together with someone. I've never not been that person. I like surrounding myself with people I like... but recently I'm really enjoying being alone.
Recently, I tried to do that whole going out and being social thing and I don´t know, I just wasn´t feeling it. So I´m taking advantage of this strange displaced feeling, and I am going to come home every day and
work
if I want to, or sit and watch movies if I want to
. Or not. It really comes down to what feels important to me, and right now, this just feels right.
Oh! Can I mention that my dad... HI DAD. recently gifted me with a macbook pro. My previous laptop screen was broken, and owning a mac laptop has always been basically a dream of mine since I tried to get the best buy credit card in the year of 2007, and I was tragically denied. So, yeah, thanks dad!
I am now going to enjoy my evening listening to Charles Bukowski. I just realized he's on Spotify and a part of me wants to know what he says. Oh, and sipping on my wine.