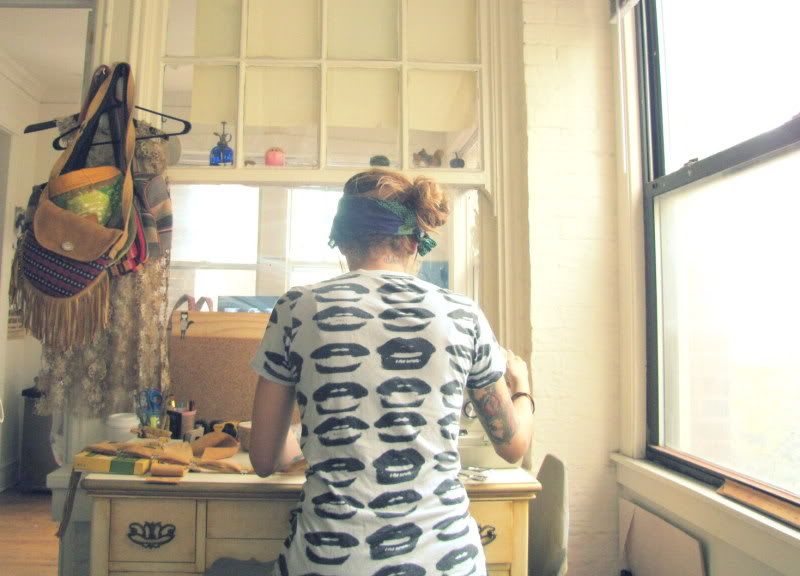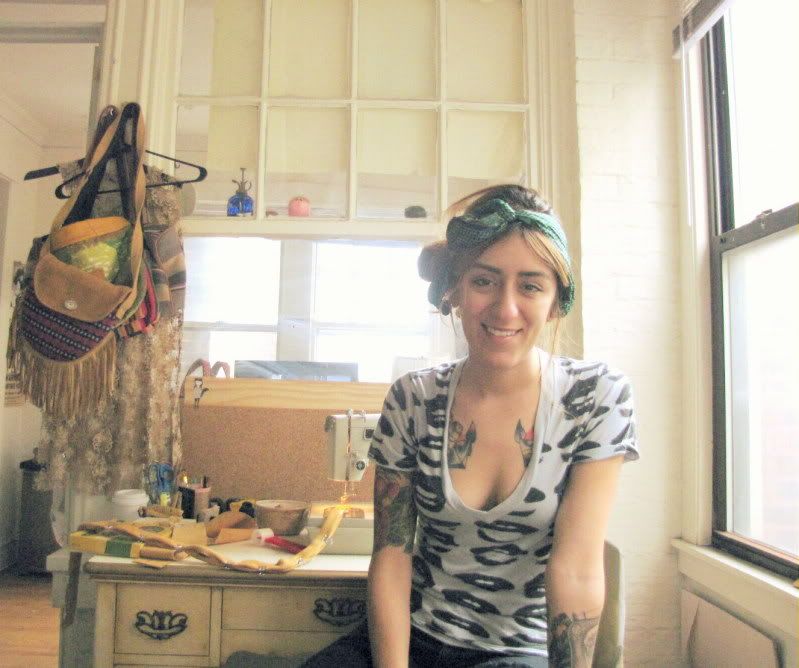 This week has been filled with a lot of earl gray tea (with milk, please), sewing and trying to become more efficient with my sewing, planning future projects with swatches ( probably the most organized I've been with the thought process of a bag ever), and yoga. I'm doing that week free at Core Power and my first class was Sunday. I actually haven't done a yoga class since 2007. I've done Pilates and I've done yoga at home, but this was my first class in years and it was hot yoga! Holy crap did I love it. I definitely need this to help clear my head from my crazy life outside this blog. I felt more clear and refreshed... and dripping in sweat. Literally watching my sweat drip down my leg.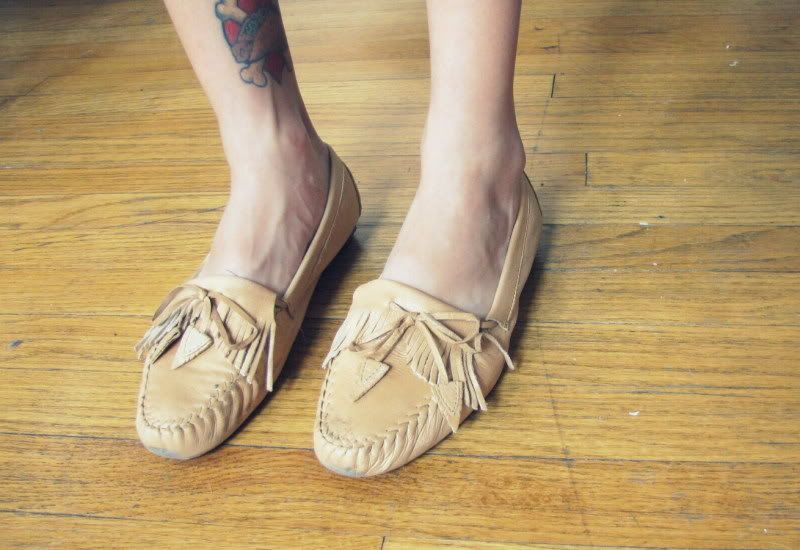 Priscilla and I went thrifting last week Friday. Priscilla found a few awesome summer pieces and this really pretty ring. I lucked out big time and found some really cute shoes! Oh, and I also purchased a hammock. A single seat hammock. We rigged/attached it to a metal rack at the thrift store so I could sit in it and "test" it out. Well, of course Priscilla asks if I feel safe, the hammock falls, and I fall hard on my butt.
It was hilarious and I was sold.
Do any of my readers do hot yoga classes? Any tips or good feelin' results from it?