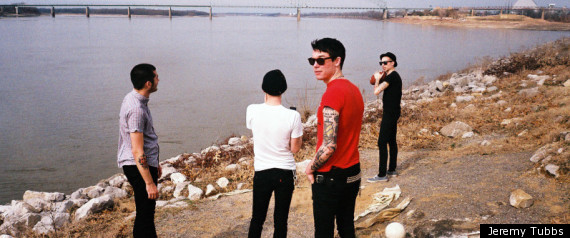 I just want everyone to vast in the awesomeness
of this
Huffington Post article
on The Downtown Struts, an awesome Chicago punk band that my friends are in.
Can They Kick It? Documenting Life On The Road
With The Downtown Struts, Local Punk Band (VIDEO)
Jeremy Tubbs is making a documentary
project on the band and their first U.S. tour. There is also their Kickstarter project for
LONGING TO BE HOMESICK
that I'd love if you check it out, learn a bit about them, and help contribute even $5 to these rad dudes. If you can't, tell your mother and your friends and your twitter friends, it'd help them a ton!
AND HERE'S A PHOTO TO BRIBE THE LADIES.
Do it!,
Alexz